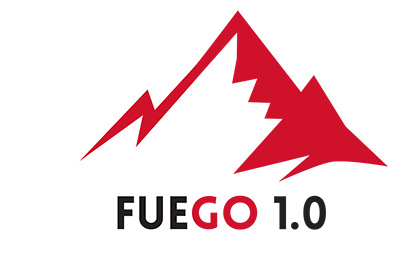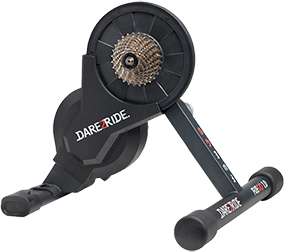 The Everlast of Smart Trainers
Just when there was a void in the market, DARE2RIDE introduces the FUEGO 1.0. Our mission was to challenge the market with a smart bike trainer that was price competitive while having all the tools cycling and triathlon enthusiasts alike are most interested in. The FUEGO 1.0. delivers industry-standard precision, realistic ride simulation, connectivity, and a quiet, uncompromised experience.
The FUEGO 1.0 is easy to assemble right out of the box. The trainer is compatible with an 8, 9, 10 and 11 speed cassette, so that you can replicate your outdoor bike, in the comfort of your own home. Zero calibration is needed to get you in the saddle and training quicker than ever.
WHAT'S IN THE BOX?
ANT+ and Bluetooth allow the FUEGO 1.0. to communicate and connect to your preferred devices and applications. Use your smartphone (IOS/Android), computer (Windows/MAC OS), GPS or FEC-enabled devices to connect to your favourite training platform.
The FUEGO 1.0. connects to many of today's popular training software including ZWIFT, TrainerRoad, Rouvy, Kinomap, PerfPRO and TACX films (for TTS).
Weighing in at 5.7 Kg, the flywheel on the FUEGO 1.0. smart trainer provides the ideal amount of inertia offering a more realistic ride, and a trainer that is lighter to transport. Thanks to technology and on-going research, our flywheel has been developed to match the resistance unit to bring real-life bike sensations indoors.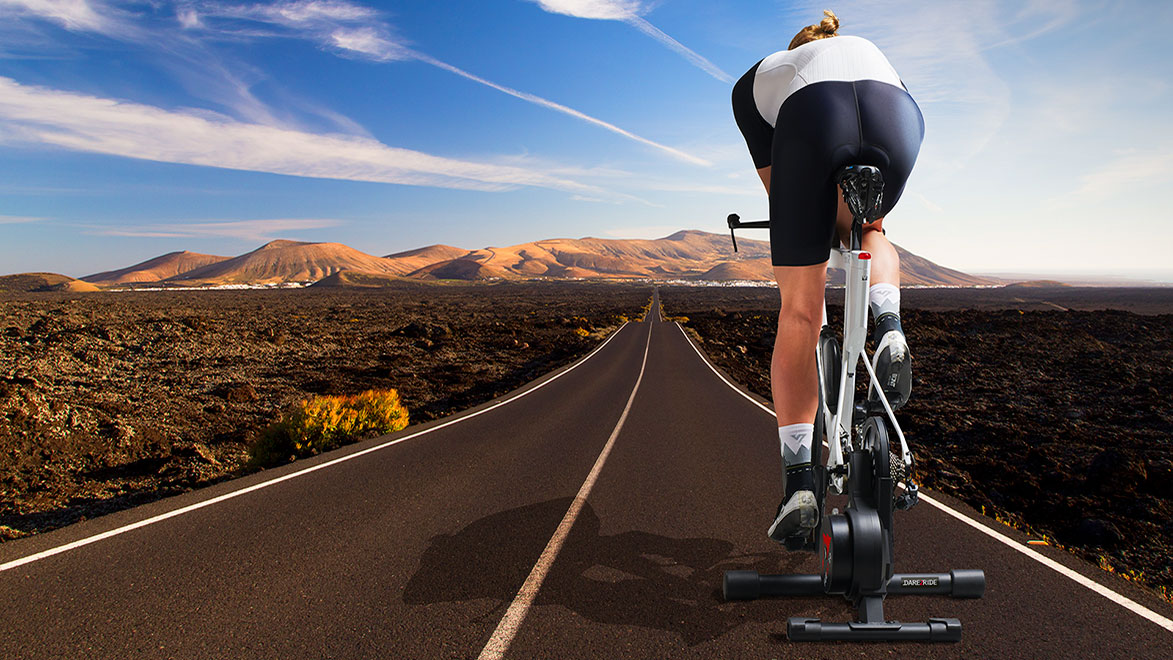 At just 52dB (@30KPH), the FUEGO 1.0. is considered a quiet indoor bike trainer, transmitting a sound similar in intensity to an electrical fan. The FUEGO 1.0. is the ideal trainer for any household.